​
SHADE is an international lighting design competition open to all.
Often absent in lighting considerations is a critical evaluation of the taxonomy of form and the act of conveying and animating illumination. SHADE seeks a purposeful integration of lighting and space. Both as object and effect, the fixture performs as a catalyst for re-imagining the potentials of the spaces we inhabit. To this end, a range of explorations that extend the breadths of the light-form-space interaction from the spectacle to the nuanced, the dramatic to the banal and superfluous, are encouraged.
JURY
Omer Arbel / Architect, Omer Arbel Office / Creative Director, Bocci / Vancouver, Canada
John Baker & Juli Daoust / Design Curators Retailers, Mjölk / Toronto, Canada
Thom Fougere / Creative Director, EQ3 / Industrial Designer, Thom Fougere Studio / Winnipeg, Canada
Nelda Rodger / Editorial Director, AZURE Magazine / Toronto, Canada
Philipp Schöpfer & Daniel Klapsing / Industrial Designers, 45 Kilo / Berlin, Germany
Jun Shibata / Architect, Kengo Kuma and Associates / Tokyo, Japan
Powered by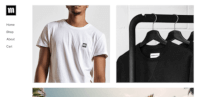 Create your own unique website with customizable templates.