022_BENCH
THE BENCH 2015 is an idea based design competition open to all ages and backgrounds. The challenge of the competition is to design and install a temporary structure on a street to transform the street environment to a form of public space. The competition is to design a seasonal-seating-space along the street edge of a retail front.

How can we (re) imagine the street as a public space? How can we imagine the street beyond its function as a 'route'? How can we enact new dynamics and life on to the street? What are the existing potentials? How can we engage and interact with the existing potentials on the street? What kinds of (new) street dynamic can we imagine today? What new kinds of public space/scene could emerge from streets today? What are the elements that could trigger such a spatial transformation?
Powered by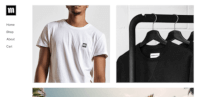 Create your own unique website with customizable templates.