017_SCALE is a set of graphic plates that juxtaposes Winnipeg and 11 urban centres around the world. The graphic overlay of data and geography in the plates evokes a conversation between the two cities, through the memories and experiences that we have of the cities. The conversation then (we hope) heightens our awareness of Winnipeg in contrast the other cities, leading us to ponder the 'practice of everyday life' of Winnipeggers.

017_SCALE is a part of graphic communication research by STUFF / graphics by Dale Wiebe.
Powered by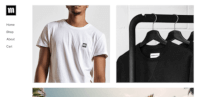 Create your own unique website with customizable templates.